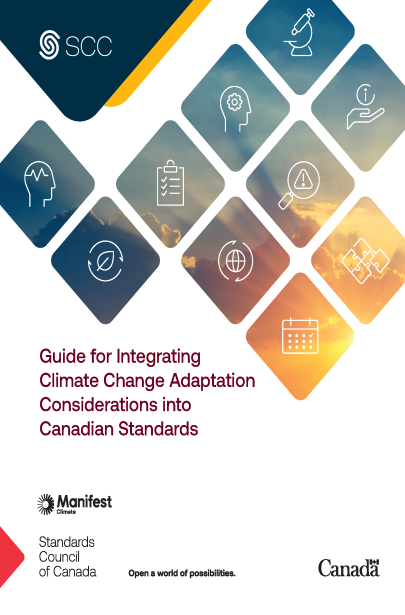 The long-term impacts of climate change are expected to intensify in the future. With Canada's average temperature warming at twice the global rate, recognizing impacts like the increasing occurrence of extreme weather conditions is vital in the development and revision of national standards. 
A new step-by-step guide, supported by the Standards Council of Canada and prepared by Manifest Climate, will help standards writers address potential climate risks and impacts across the life cycle of products, services, infrastructure, and tests. 
The Guide for Integrating Climate Change Adaptation Considerations into Canadian Standards  can help standards professionals determine if their work has any climate-related implications and what direction to take to address them.