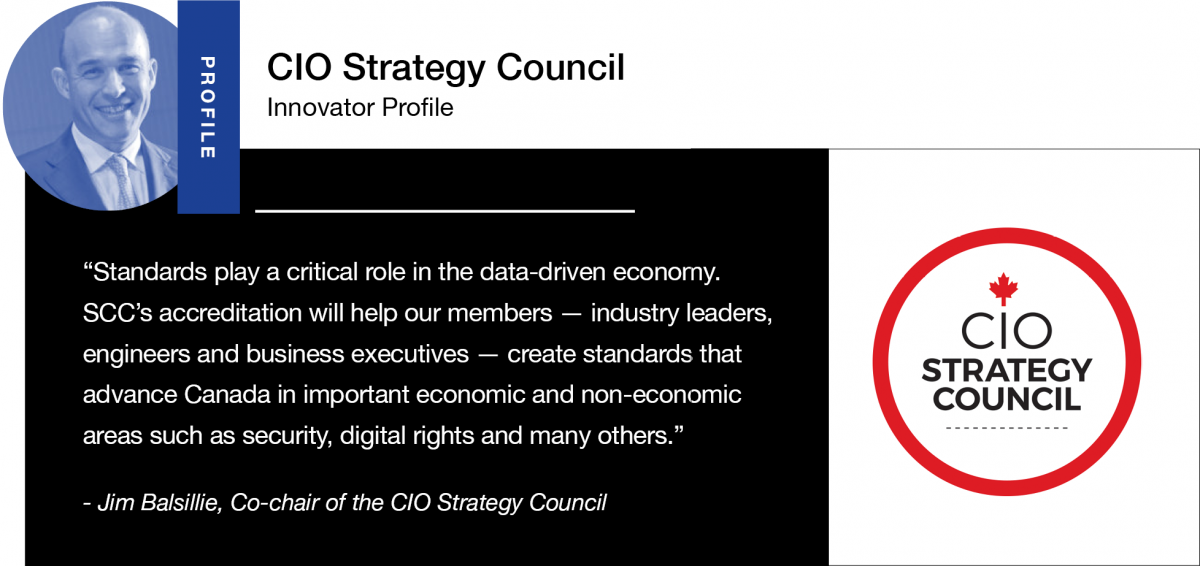 Digital technologies and AI are disrupting supply chains around the world. In the Canadian context, supply chains contribute to the economy, providing roughly a million jobs and enabling the movement of $1 trillion worth of goods each year.
Data generated by supply chains has great business value when applied to needs such as logistics, demand forecasting and traceability. Industry forecasts estimate that by 2035, AI will increase Canadian annual gross value-added growth rate from 2.1 per cent to 3.5 per cent and boost labour productivity by 23 per cent.
Aiming to seize opportunities early on, SCC advanced collaborative working relationships with Canadian companies and leading organizations in this space. This includes an ongoing working relationship with organizations such as the CIO Strategy Council. The CIO Strategy Council provides a leading, national forum for the country's most forward-thinking chief information officers to collectively shape, transform and elevate Canada's information and technology ecosystem.
Recognizing the role of standards as a pivotal part to Canada's leadership in Information and Communications Technology globally, the CIO Strategy Council, together with its members, is tackling leading questions surrounding technology innovation, uniting top leaders in the public and private sphere, and collaborating internationally to develop national standards fit for global use.
The CIO Strategy Council received accreditation by SCC as a standards development organization and is driving the development of National Standards of Canada for the ethical use of big data and AI.