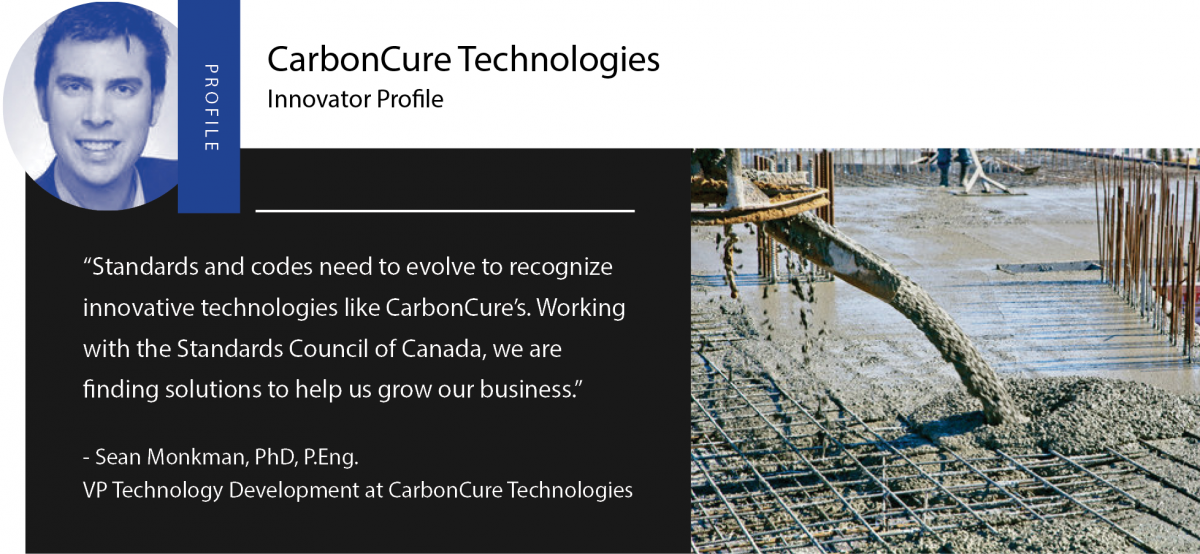 CarbonCure is an innovative Canadian company based in Nova Scotia. Its patented technology permanently sequesters or "locks in" carbon dioxide by injecting it into concrete as it is mixed. The resulting concrete product meets or exceeds quality benchmarks while decreasing greenhouse gas emissions and lowering manufacturing costs.
In order to expand, CarbonCure needs the relevant standard for concrete to include the process that uses its patented technology to be one of the acceptable methods of producing concrete. To do this, SCC helped CarbonCure get the current standard updated with the addition of a new annex, and is providing advice on how to get this annex integrated into the National Model Construction Codes (and in provincial and territorial adoptions of the codes). SCC is also helping CarbonCure on international standardization activities by facilitating an opportunity to participate as an observer on relevant European standardization technical committees for concrete specifications. This will be incredibly valuable because it will support CarbonCure's entry and expansion into European markets.
Standardization strategies that support Canadian businesses and our environment are a priority for SCC.