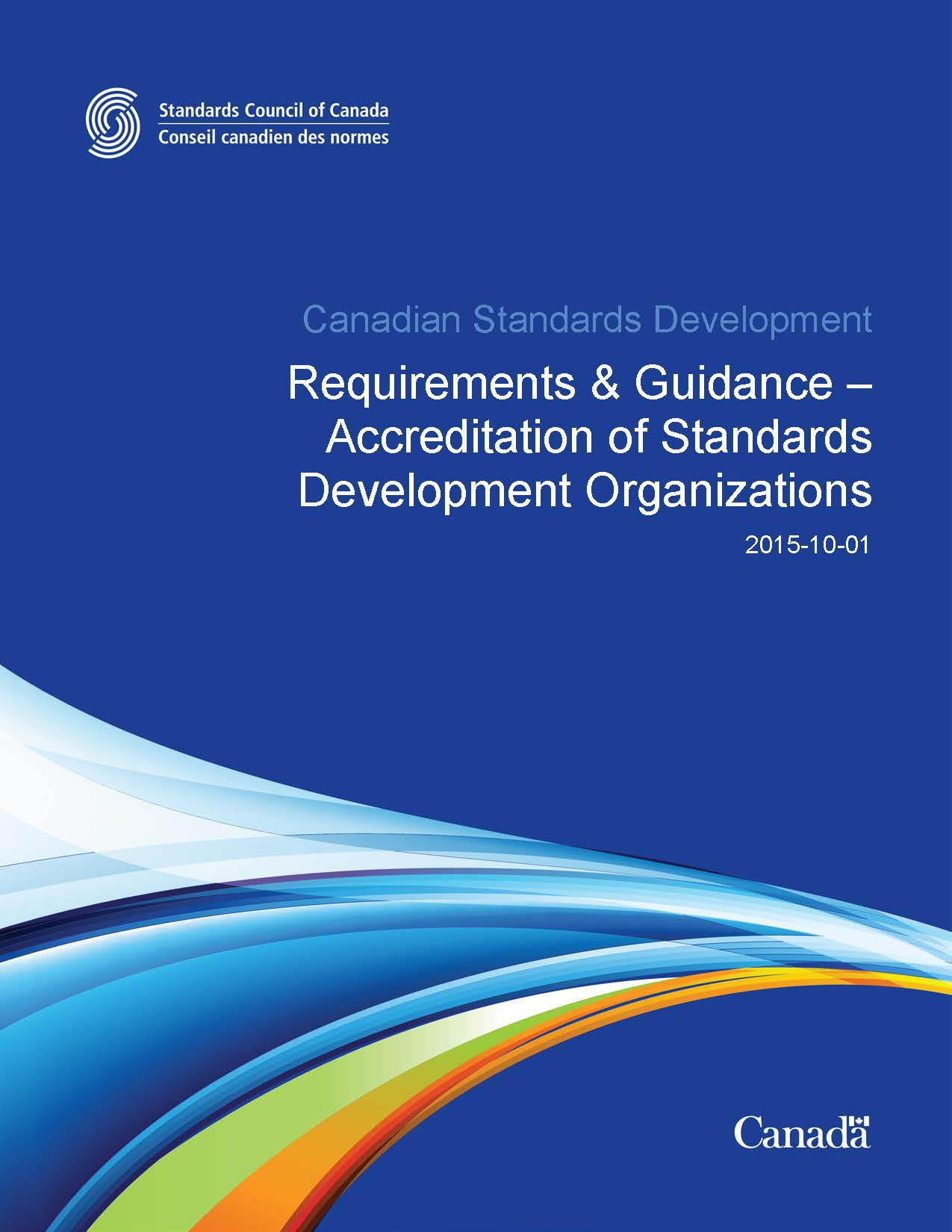 This document specifies the requirements and guidance for the accreditation of Standards Development Organizations (SDOs).
The SDO accreditation requirements are in line with accepted international standards best practices derived from the World Trade Organization, Technical Barriers to Trade (WTO/TBT), Annex 3 provisions, ISO/IEC Guide 59 Code of good practice for standardization, and the following Canadian principles: consensus; equal access and effective participation by concerned interests; respect for diverse interests and identification of those who should be afforded access to provide the needed balance of interests; mechanism for dispute resolution; openness and transparency; open access by interested parties to the procedures guiding the standards development process; clarity with respect to the processes; Canadian interest consideration as the basis for the development of standards by SDOs; and avoiding duplication of standards or overlap with the work of other SDOs or with the work of relevant international or regional SDOs.
SCC accreditation of an SDO grants the responsibility for the development, publication, and maintenance of National Standards of Canada, National Adoptions of Canada, and Consensus SDO Standards.