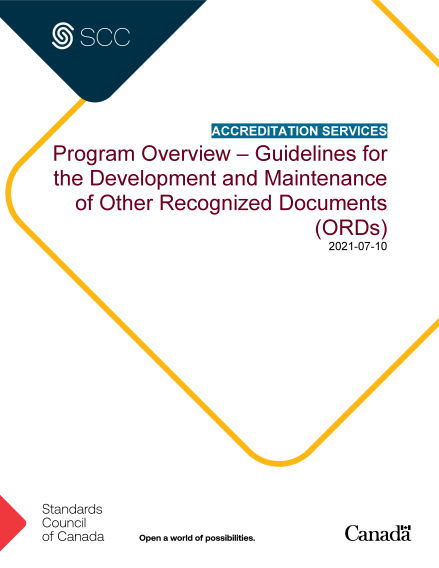 The process described in this document has been developed to support the certification of products, processes and services in the context of regulated areas where accreditation of the certification is mandated by regulators. Although it is not meant to cover unregulated areas, this guideline document might be of interest to the unregulated areas and their stakeholders.

In addition to this document, there are requirements that must be implemented or complied with by the certification bodies. These requirements can be found in SCC Requirements and Guidance - Product, Process, and Service Certification Body Accreditation Program.

The Regulatory Authority Advisory Bodies and SCC are currently working to harmonize the governance related to the approval of ORDs.