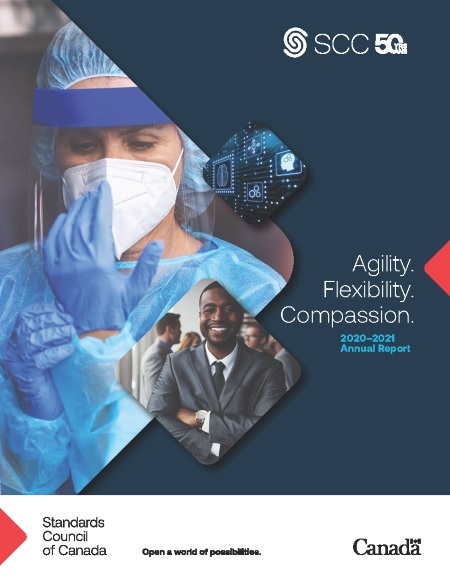 In a difficult year for all Canadians, the Standards Council of Canada (SCC) was proud to play a part in the country's response to the COVID-19 pandemic.
Bringing the power of standardization to bear, we helped tackle the crisis while advancing work on other fronts to prepare for emerging challenges, seize new opportunities and address the next big questions that Canadians will face.
Guided by the principles of agility, flexibility and compassion, the actions we took in 2020–2021 have opened up new possibilities for standardization to deliver even more value and contribute to Canadian prosperity and wellbeing for decades to come.