Mandate
SCC's mandate is to promote efficient and effective voluntary standardization in Canada, where the law does not expressly provide for standardization activities. In particular, SCC has a mandate to:
Promote the participation of Canadians in voluntary standards activities
Promote public‐ and private‐sector cooperation in voluntary standardization in Canada
Coordinate and oversee the efforts of people and organizations involved in Canada's network of standardization professionals
Foster quality, performance and technological innovation in Canadian goods and services through standardization‐related activities
Develop standardization‐related strategies and long‐term objectives to advance the national economy; support sustainable development; benefit the health, safety and welfare of workers and the public; assist and protect consumers; facilitate domestic and international trade; and further international cooperation in relation to standardization
Organizational Structure
The organization's work is led by its CEO, John Walter. The CEO is supported by SCC's Executive Team.
John Walter

Chief Executive Officer

Chantal Guay

Vice‐President, Accreditation Services Branch

Sylvie Lafontaine

Vice‐President, Standards and International Relations Branch

Michel Girard

Vice‐President, Strategy and Stakeholder Engagement Branch

Sandra Watson

Vice‐President, Communications and Corporate Planning Branch & Corporate Secretary

Ernie Briard

Vice‐President, Corporate Services Branch & Chief Financial Officer (April 2015– January 2016)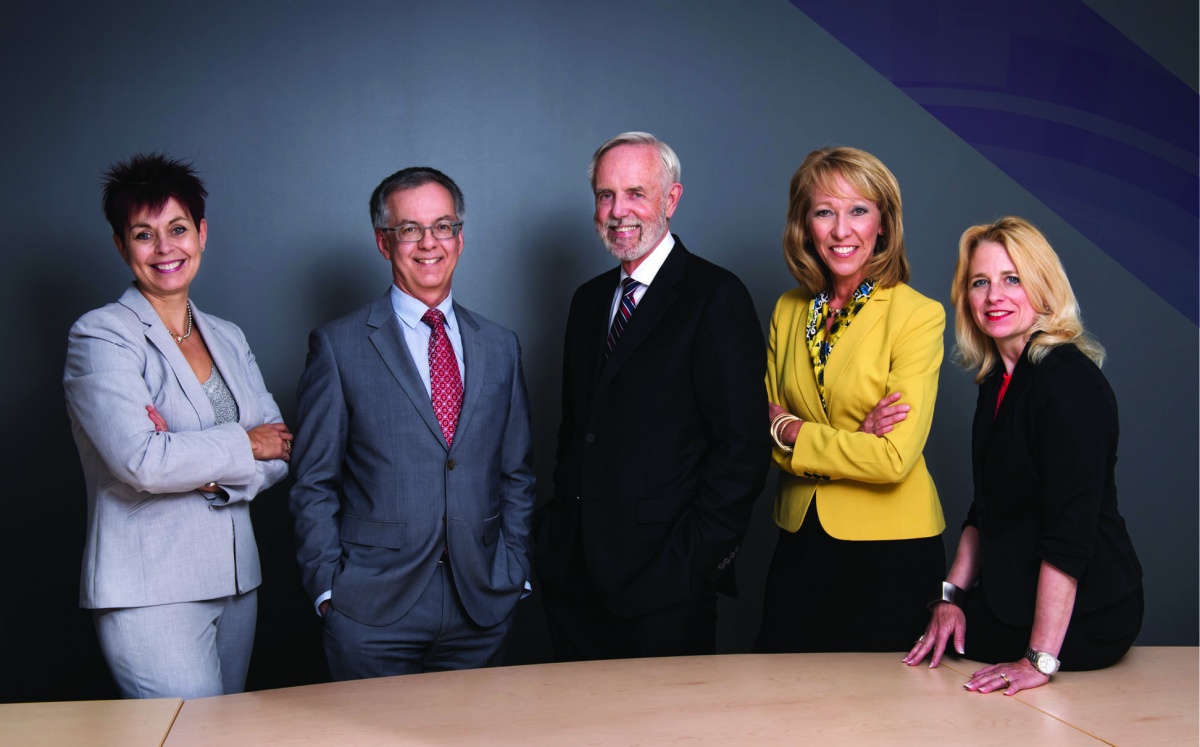 Accreditation Services Branch
SCC's Accreditation Services Branch provides accreditation services to various customers, including SCC‐accredited SDOs, product, process and service certifiers, management system certifiers, GHG verifiers and validators, personnel certifiers and testing and calibration laboratories. The branch also administers the Organisation for Economic Co‐operation and Development (OECD) Good Laboratory Practice (GLP) quality system, and is the Canadian GLP Compliance Monitoring Authority. Compliance with the OECD GLP principles helps to ensure that non‐clinical studies are carried out according to internationally accepted requirements. Having this recognition facilitates the acceptance of these studies by OECD member countries.
The Accreditation Services Branch is a signatory to several Mutual Recognition Agreements and Multilateral Agreements with international accreditation forums that foster the acceptance of one standard, one test ... accepted everywhere. These forums have been created by accreditation bodies around the world to assist with international acceptance of conformity assessment results. The agreements are part of greater efforts to form a global accreditation system.
The branch is responsible for the Accreditation Advisory Panel, which provides policy advice with a view to ensuring fairness and impartiality in relevant SCC policies and programming.
Standards and International Relations Branch
The Standards and International Relations Branch facilitates Canada's participation in the standards development activities of ISO and the IEC, two of the world's largest voluntary standardization bodies. The branch also coordinates Canada's interest in regional standards organizations such as COPANT, the Pacific Area Standards Congress (PASC), the Forum of the IEC National Committees of the Americas (FINCA) and the Association RNF (Réseau Normalisation et Francophonie). In doing so, SCC engages in capacity building activities intended to strengthen the standardization infrastructures of key regional and international trade partners.
The branch also oversees Canadian standards development activities under SCC‐accredited standards development organizations, sets recommended requirements used for the accreditation of standards development organizations, provides process governance and guidance to ensure compliance with appropriate requirements for the development, adoption and publication of NSCs, and manages the sale of ISO and IEC standards and NSCs.
The branch provides secretariat services to the SDOAC and facilitates SCC's discussions with the following committee and panels, which are made up of regulatory, industry and consumer stakeholders, as well as other Canadian subject‐matter experts:
Canadian National Committee of the International Electrotechnical Commission (CANC/IEC)

CANC/IEC provides strategic and policy advice to SCC on Canada's strategic priorities for organizations operating in the energy, electrotechnical or electrical sector, as well as on IEC‐related matters.

Consumer and Public Interest Panel (CPIP)

CPIP provides strategic and policy advice on standardization matters that impact Canadian consumers and public interest groups, as well as the Consumer Policy Committee of ISO (COPOLCO).

Young Professionals Advisory Panel

The Young Professionals Advisory Panel operates virtually and provides SCC with feedback on its Canadian Young Professionals Program.
Strategy and Stakeholder Engagement Branch
The Strategy and Stakeholder Engagement Branch plays a leading role in the development of strategies that enable SCC to achieve results in key areas. Through the development of policy positions on cross‐cutting national, regional and international issues, the branch provides advice and support to the CEO, senior management, the Governing Council and other SCC branches. The Strategy and Stakeholder Engagement Branch also works to identify and define the conditions required for Canada to optimize its use of standardization.
To ensure that SCC meets its strategic priorities, the Strategy and Stakeholder Engagement Branch works with key stakeholders at senior‐level meetings with representatives from federal departments, provincial and territorial governments, and industry. The branch provides secretariat functions for PTAC and NPSAC, which is the only national body working at the policy level to promote the common adoption and consistent administration of safety codes and standards for the following discipline areas:
Elevating devices; passenger ropeways (e.g. ski lifts)
Amusement rides
Fuel (e.g. oil, natural gas and propane)
Boilers and pressure vessels
Electrical safety
Communications and Corporate Planning Branch
The Communications and Corporate Planning Branch leads the organization's research, corporate planning, risk management, government reporting (including Access to Information and Privacy requests) and standards inventory monitoring. The Corporate secretariat role, which provides secretariat and governance advice and policy support to SCC's Governing Council, falls under the purview of the branch.
The branch also provides corporate communications services for the organization that include communications planning, a full line of communications products, website and event management, social media and translation services.
Corporate Services Branch
The Corporate Services Branch provides professional services support to the organization. Its functions include financial management, human resources, investment planning and business advisory services, information management and information technology (IM/IT), corporate administration, procurement and contract management, as well as travel.
Back to top
Back to Table of Contents