The Standards Council of Canada (SCC) is committed to good corporate governance. It periodically undergoes reviews, audits and assessments of its operations, encourages transparency, and adheres to required measures of proactive disclosure. The Annual Report and Corporate Plan Summary are SCC's key documents of accountability. Both are tabled yearly in Parliament.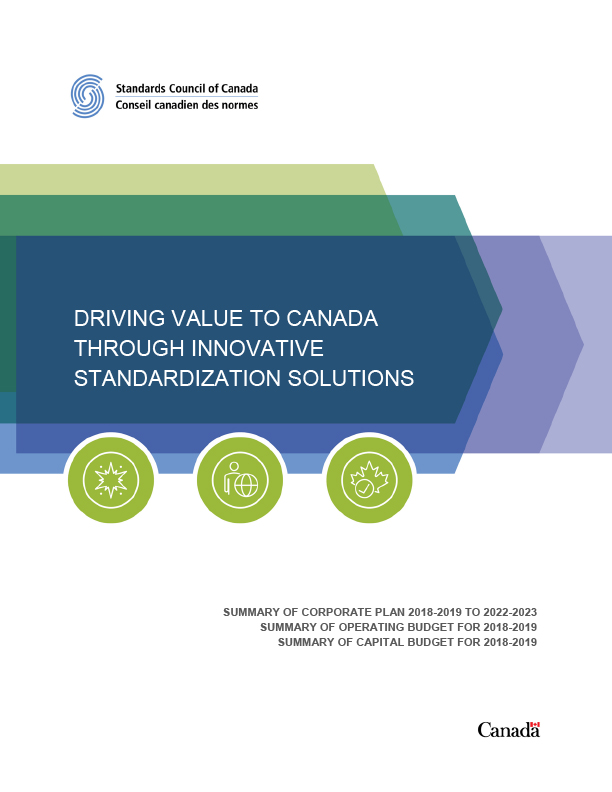 Corporate Plan Summary 2018-2019
Driving Value to Canada Through Innovative Standardization Solutions
SCC's Corporate Plan Summary provides an overview of the organization's operational direction.
Download PDF
Past Corporate Plans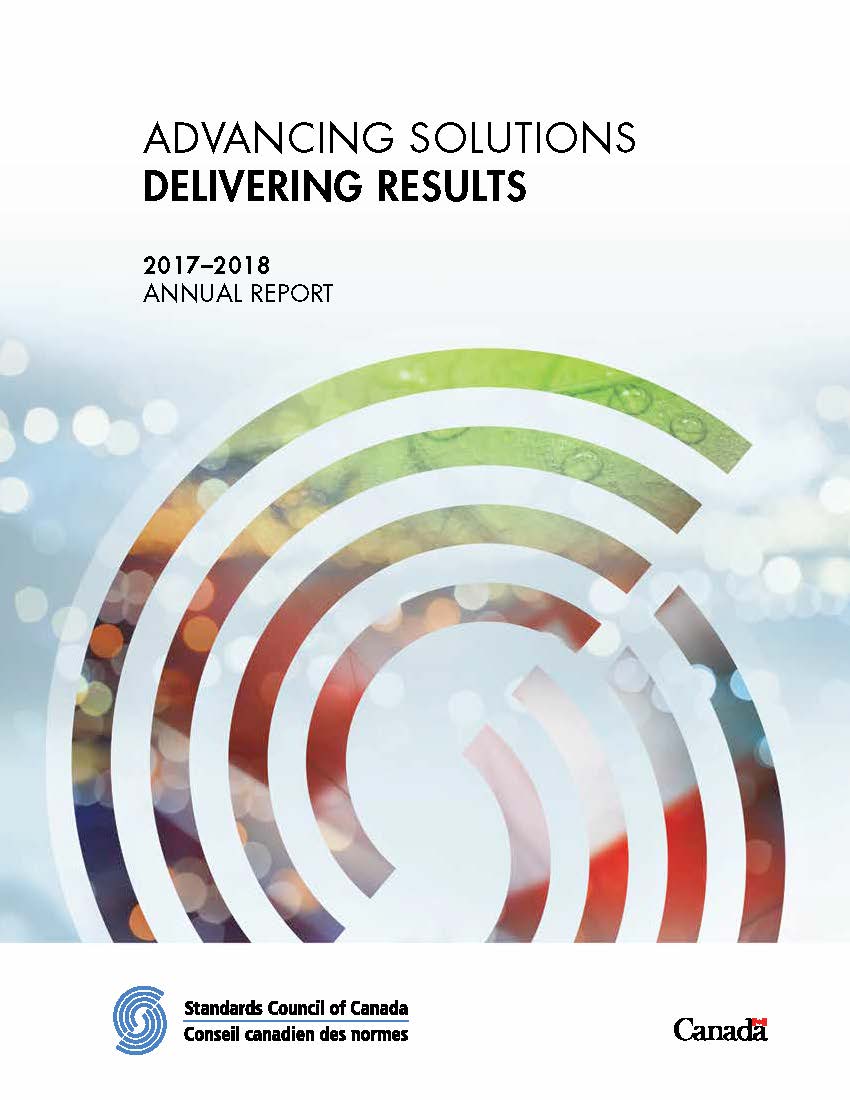 Annual Report 2017-2018
Advancing Solutions, Delivering Results
SCC's Annual Report provides details of the organization's recent activities, performance and financial statements.
Download PDF
Past Annual Reports