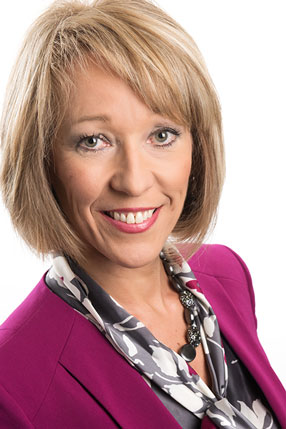 Vice-President, Standards and International Relations Branch
Role
As Vice-President of the Standards Council of Canada's (SCC) Standards and International Relations branch, Ms. Lafontaine oversees the organization's Canadian and International Standards program. This program includes approval of National Standards of Canada, accreditation of Canadian organizations that develop standards, and facilitation of Canada's participation in regional and international standards development activities. Additionally, Ms. Lafontaine works closely with SCC's Advisory Panel on Standards and SCC's Consumer and Public Interest Panel, as well as with SCC's Standards Development Organizations Advisory Committee and the Canadian National Committee of the International Electrotechnical Commission.
Professional Background
Before joining SCC, Ms. Lafontaine was responsible for strategic planning, enterprise risk management, corporate investment, and finance operations at Canada Post Corporation. In 2007, she was appointed to the position of CFO and Assistant Deputy Minister, Finance, Administration and Corporate Services, with Service Canada (part of the federal government department of Human Resources and Skills Development Canada–HRSDC).
Ms. Lafontaine also brings a private-sector perspective to SCC, gained through experience at the Royal Bank of Canada and as part of the Audit practice at Ernst and Young.
Education
Ms. Lafontaine is a chartered accountant and holds a bachelor of administration degree with a specialization in accounting from the Université du Québec en Outaouais.
Contact details
+1 613 238 3222, ext. 410