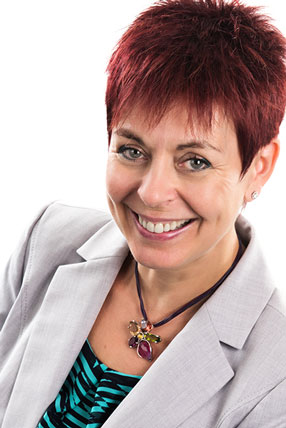 Vice-President, Accreditation Services
Role
As Vice-President of SCC's Accreditation Services Branch, Ms. Guay oversees the operation and development of various accreditation and recognition programs, such as the program for the accreditation of product certification bodies and the program for the accreditation of laboratories, including the Organisation for Economic Co-operation and Development Good Laboratory Practice recognition.
Ms. Guay is the Canadian member representative to the International Organization for Standardization (ISO) Committee on Conformity Assessment (CASCO) Chairman's Policy and Coordination Group (CASCO CPC). In this role, Ms. Guay is responsible for the study of conformity assessment issues, creates policy recommendations, plans and provides advice on CASCO priorities and provides oversight to CASCO working groups.
More information on SCC's Accreditation Services Branch
Professional Background
Before joining SCC, Ms. Guay was Chief Executive Officer of Engineers Canada. Engineers Canada is the national organization of the 12 provincial and territorial associations that regulate the practice of engineering in Canada and that license the country's more than 280,000 professional engineers. Ms. Guay played a key role on Engineers Canada's Synergy Task Force, which guided the organization through a three-year comprehensive review.
Prior to her work at Engineers Canada, Ms. Guay held various positions in municipal and office management for 18 years. Her experience includes being involved in the startup and growth of an environmental engineering consulting firm, and in the planning, development and implementation of brownfields redevelopment projects in Montréal, Quebec.
Education
Ms. Guay earned her Bachelor of Applied Science in Geological Engineering from Université Laval in 1987, and her Master's in Environmental Management from the Faculty of Applied Sciences, Université de Sherbrooke, in 1999.
Contact details
+1 613 238 3222, ext. 432