Secretary-General, ANEC, the European Consumer Voice in Standardization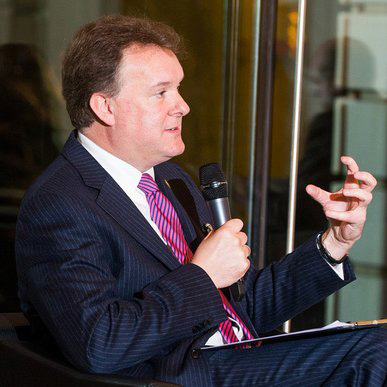 Stephen Russell has been Secretary-General of ANEC since January 2007. ANEC brings together representatives of national consumer organisations in 31 European countries (27 EU members, Iceland, Norway, Switzerland & Croatia) and acts as the voice of the European consumer in three areas:
in the development of European legislation for consumer products and services;
in the development of European standards affecting the consumer, regardless of whether the standards are intended to support legislation;
in European policy fora addressing conformity assessment to standards.
After graduating from the University of St Andrews (Scotland), where he read Applied Economics & Politics, Stephen worked for two years as a political researcher in the House of Commons. In 1989, he joined the British Standards Institution (BSI) as a Graduate Administrator. After posts in the national and international departments of BSI, he was appointed Head of Technical Policy in June 1998.
In January 2004, Stephen became Director, Standards in the CEN Management Centre, Brussels. Stephen was a member of EXPRESS (the Expert Panel for the Review of the European Standardisation System) during its work in 2009/2010 and is presently a member of the board of the International Consumer Product Health & Safety Organisation (ICPHSO).