The Standards Council of Canada (SCC) recently held an event to celebrate World Accreditation Day 2018. This year's theme focused on how accreditation delivers a safer world, allowing SCC to showcase the vital role standardization plays in ensuring food safety.
"The quality of our food is something most of us take for granted. Every time we buy a can of tuna, a package of ground beef, or a carton of milk, we assume it's safe. We can make this assumption because of accreditation," said SCC's Chief Executive Officer, Chantal Guay, who spoke about the relationship between standards, accreditation and food safety.
SCC was delighted to feature Dr. Primal Silva, Chief Science Operating Officer and Acting Vice President, Science at the Canadian Food Inspection Agency (CFIA), as the keynote speaker for the event. Dr. Silva's presentation highlighted the value of accreditation and demonstrated how it inspires public trust by enhancing the safety of Canada's systems and products. Dr. Silva also emphasized how conforming to industry-recognized standards through accreditation provides organizational and economic benefits.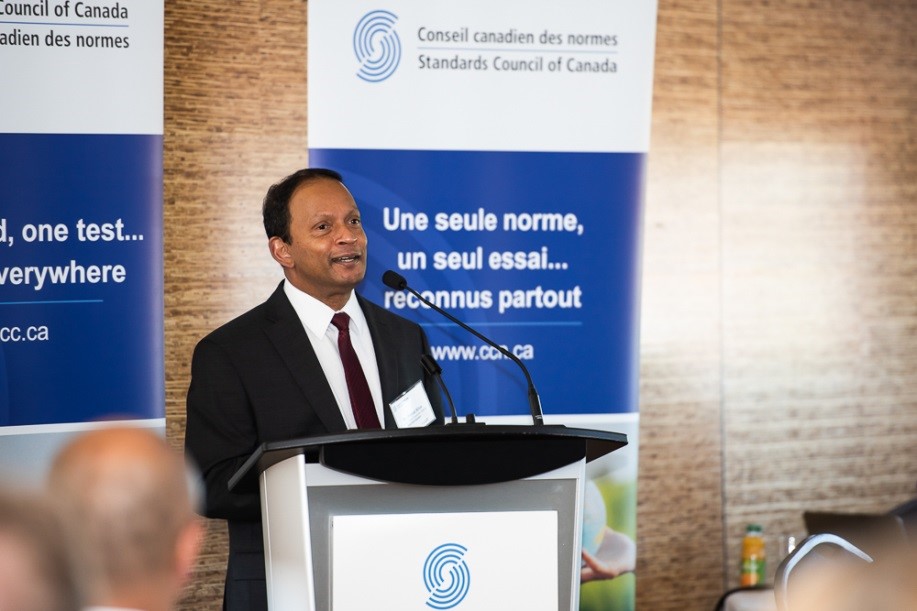 "The Government of Canada recently set a very ambitious goal for the agri-food sector, to grow our agri-food exports from $50 billion currently to $75 billion by 2025. That's where accreditation comes in—our ability to assure that the quality of our agri-food products conforms to the highest standards confers a competitive advantage internationally," said Dr. Silva.
This was echoed by SCC's Vice-President of Accreditation Services, Elias Rafoul, who added, "Being accredited to a standard enables labs to demonstrate that they consistently generate valid results, which ensures confidence in their work here in Canada and around the world."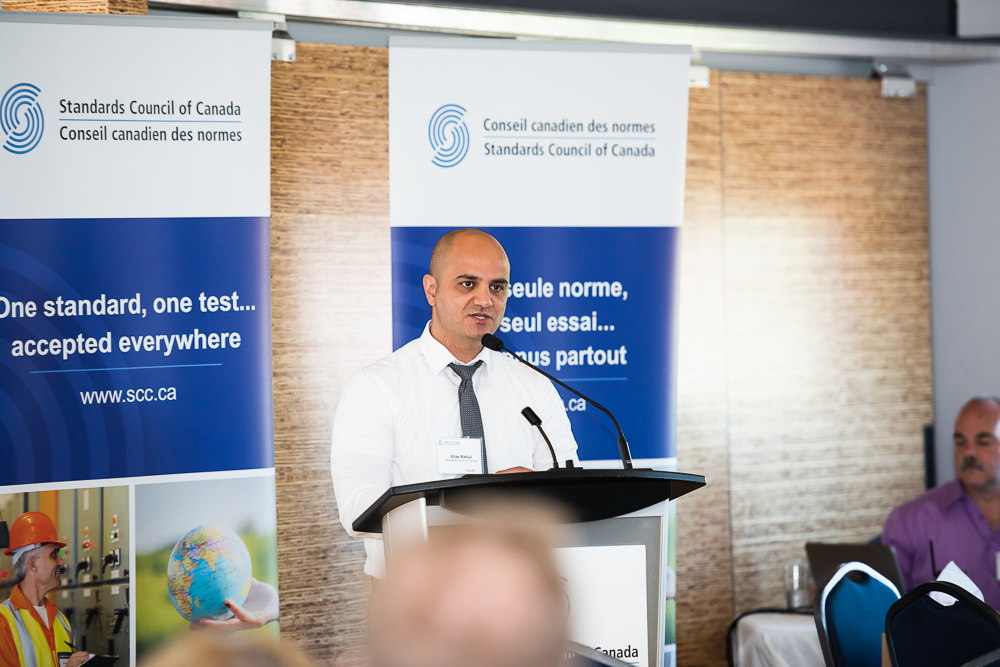 In his presentation, entitled "How accreditation delivers a safer world," Dr. Silva also highlighted the intersection between accreditation and the CFIA's mission. The CFIA is committed to safeguarding food, animals and plants to foster health and growth in Canada's environment, economy and people. Accreditation is the mechanism that ensures compliance with national and international standards, providing third-party assurance that laboratories responsible for testing in these areas comply with established best practices.
SCC accredits nearly 100 laboratories, including those of CFIA, under its Agriculture and Food Program. They are accredited to internationally recognized standards so that they can protect plant and animal health as well as ensure the food on our tables is safe for Canadians.