China is Canada's second-largest trading partner, and our economic relationship is growing. In 2015, Canada's exports to China rose 4.2 percent and the import of Chinese goods increased by 9.4 percent. Recognizing the significance of this trade relationship, the Standards Council of Canada (SCC) continues to work closely with China's national standardization bodies in support of Canadian trade priorities.
From July 4-6, 2017, a delegation from SCC embarked upon another highly successful relationship-building trip to China. The meetings featured an interactive session at the Canadian embassy hosted by The Honourable John McCallum, Canada's Ambassador to China. SCC and Standards Administration of China (SAC) staff used the opportunity to underline the importance of standards and conformity assessment in international trade. Given developments on the international stage, Canada's trading relationship with China is more important than ever. SCC is delivering value to Canada through our close relationships with Chinese standardization bodies, especially as the two countries enter exploratory discussions for a potential Canada-China free trade agreement.
SCC also met with SAC to review and continue implementing our Cooperation Arrangement, which was renewed and strengthened in September 2016. SCC and SAC agreed to hold annual meetings and to move forward in establishing a bilateral working group to discuss standardization and alignment strategies.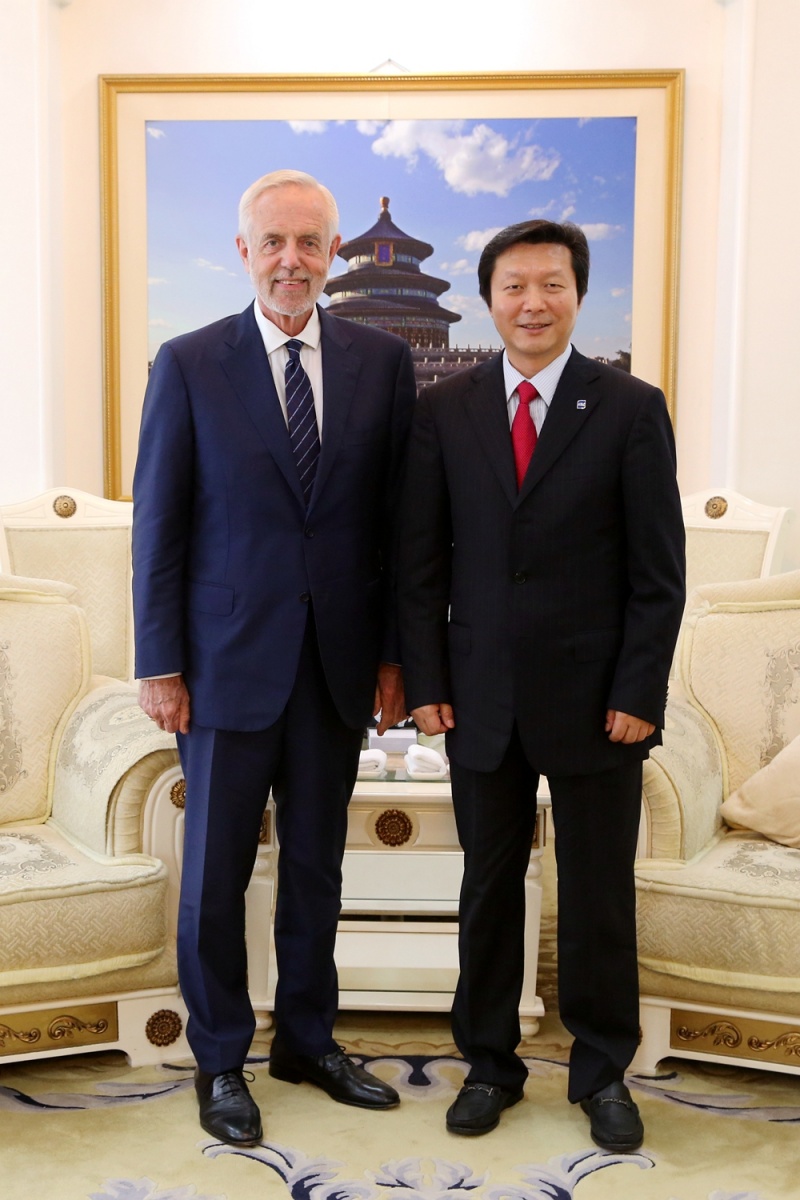 John Walter, SCC CEO, pictured with Mr. Tian Shihong of SAC
Since conformity assessment is a critical component of standardization, SCC also met with the Certification and Accreditation Administration of China (CNCA), China's national conformity assessment body. SCC and CNCA discussed opportunities to work together in areas of mutual benefit, and both sides agreed to continue building our relationship. This relationship will be further strengthened and confirmed through a Memorandum of Understanding between the two organizations.
Through our ongoing engagement with Chinese standardization agencies, SCC is supporting government priorities to diversify Canada's trade portfolio and set the stage for Canada's long-term economic growth.
"I was delighted to once again meet with colleagues and old friends in China to discuss the many ways that SCC can collaborate with SAC and CNCA in support of Canadian trade priorities. Our long term relationships will help to increase trade and opportunities for Canadian and Chinese businesses."

- John Walter, SCC CEO