The Standards Council of Canada (SCC) is delighted to participate in the celebration of Canada's 150th anniversary of Confederation. For each month in 2017, we will feature stories about standardization and SCC's progressive leadership to deliver innovative standardization solutions and how they have helped to shape Canada's history.
Canadians will remember the 2010 Vancouver Olympics for many reasons, most notably as the year when Canada broke the record for winning the most gold medals at the Winter Games. The record – 14 medals – has yet to be broken or met.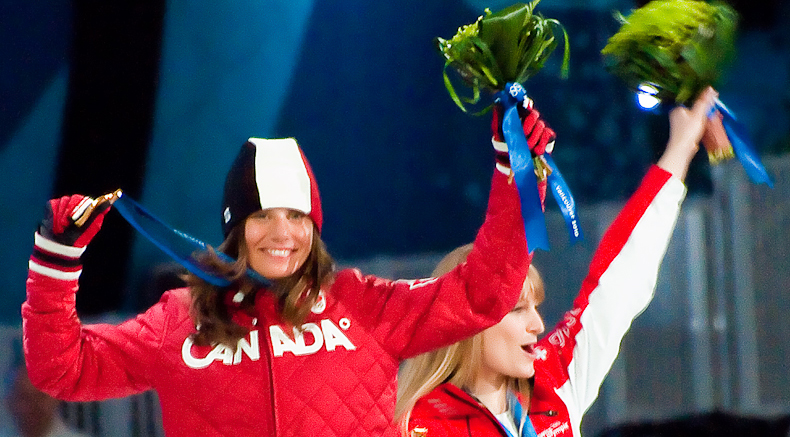 However, there is another reason to be proud about the success of the Vancouver 2010 Winter Olympics: the Standards Council of Canada helped to ensure fair play by accrediting the Olympics' temporary anti-doping lab in Richmond British Columbia, in collaboration with the Bureau de normalisation du Québec (BNQ).
The Laval, Quebec-based lab, Institut national de la recherche scientifique Institut Armand-Frappier Doping Control Laboratory (INRS), was accredited through SCC's Laboratory Accreditation Program, to the international standard for the competence of testing and calibration (ISO/IEC 17025:2005).
This accreditation ensured that the temporary state-of-the-art facility could confidently confirm the accuracy of their results and show that the 2010 Olympians and Paralympians were free of performance-enhancing drugs. More than 2,400 blood and urine tests from both Olympic and Paralympic athletes were done by the lab.
This was the first time that SCC had accredited a temporary laboratory. Before achieving their accreditation, the INRS satellite laboratory had to undergo a two-month audit of the facility and staff. This third-party review demonstrated to the world that the laboratory followed international standards in their procedures.
"We were delighted to support the Olympic Committee's goal of a doping-free Games by accrediting the satellite lab in 2010," said SCC CEO, John Walter."SCC accreditation provides an additional assurance that the laboratory test results will be as accurate as possible."
"The INRS doping control laboratory is particularly proud of the ISO 17025 accreditation it received from SCC (with BNQ), for its satellite laboratory at the Olympic and Paralympic Games. Vancouver was able to benefit from the expertise developed by INRS and the progress it has made in the fight against doping," said INRS's director of doping control, Christiane Ayotte at the time.
SCC still accredits the INRS Doping Control Laboratory today. It is Canada's only World Anti-Doping Agency-accredited lab, and one of just 34 in the world. Every year the INRS Laboratory tests samples from close to 30,000 Olympic and professional athletes for a long list of international clients, including North American professional sporting organizations and international federations.
---

Standardization leadership in Canada

Le réseau Normalisation et Francophonie Association: Strengthening standardization in French-speaking nations