Event Date
:
2014-08-11
to
2014-08-14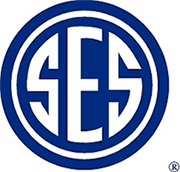 Registration is now open for the 63rd Annual Society for Standards Professionals (SES) Conference, Standardization & Conformity Assessment Across Borders, to be held at the Fairmont Chateau Laurier in Ottawa, August 11-14, 2014.
View full conference and registration details
SES is the only organization in North America committed exclusively to furthering the knowledge and use of standards and standardization. During its annual conference, standards users and developers, with representatives from private industry, government, and standards development organizations, come together to listen and learn about mutual standardization issues, opportunities and interests. The event's keynote speech will be delivered by John Walter, CEO of the Standards Council of Canada (SCC).
The conference will cover many key subject areas, such as the harmonization of standards both internationally and regionally, certification and regulation between Canada and the U.S., and the joint Canada-U.S. Regulatory Cooperation Council.
Technical sessions and professional development courses will be offered during the three-day event.
View full conference and registration details
The conference will be held prior to the Annual International Cooperation for Education about Standardization Conference on August 14 and World Standards Cooperation (WSC) Academic Day on August 15.