Chief Executive Officer, Standards Australia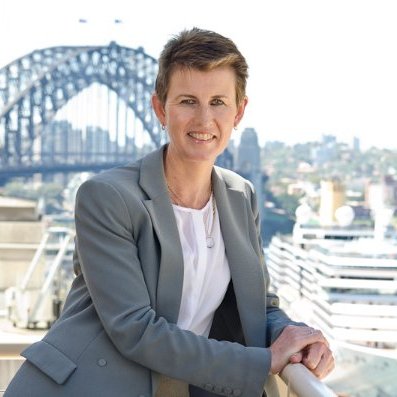 In October 2013, Dr. Bronwyn Evans took on the role as CEO Standards Australia. She recently held the position of Senior Vice President, Quality, Clinical and Regulation, with Cochlear Limited reporting to the CEO. She has over 30 years experience as an engineering executive in the areas of power generation, engineering education, Standards creation and medical devices.
She is the Chair of the Advisory Board for Robogals and Chair of the National Board of the Centre for Engineering Leadership and Management. In 2011 Bronwyn joined The Warren Centre for Advanced Engineering as a director.
Dr. Evans has previously held positions as an independent non-executive director of John Holland Limited, Chair of the Medical Technology Association of Australia Board and member of the University of Wollongong SECTE Advisory Board.
Bronwyn is a Fellow of The Institution of Engineers Australia, a Fellow of the Australian Academy of Technological Sciences and Engineering, an Honorary Fellow of University of Wollongong. In 2013 was named the EA Sydney Division Professional Engineer of the Year. She is also a graduate of the Australian Institute of Company Directors.
Dr. Evans has a BE (Elec) and PhD in Electrical Engineering from University of Wollongong in the field of industrial automation.​