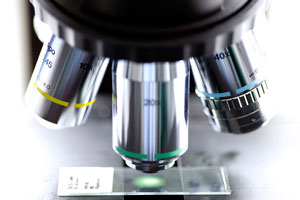 Accreditation by the Standards Council of Canada (SCC) is a mark of competence and reliability recognized throughout the world. In addition to the accreditation of testing and calibration laboratories to ISO/IEC 17025, SCC accredits medical testing laboratories to ISO 15189 and proficiency testing providers to ISO/IEC 17043. SCC is also the only organization within Canada to offer Good Laboratory Practice (GLP) recognition.
 
Services
SCC offers specialty programs in the following areas:
For any other specialty area not listed here, please contact info@scc.ca.
Partnerships
SCC works with the following organizations to deliver accreditation services within these specialty areas:
International recognition
As a signatory to several international and regional arrangements, SCC accreditation is recognized around the globe.  Under these arrangements, each organization recognizes the equivalence of accreditations performed by its counterparts, and promotes the acceptance of test results from such accreditations within its own country. To this end, relationships are maintained with the following laboratory accreditation organizations:
Quality Management
All SCC accredited laboratories are accredited to ISO/IEC 17025, the international standard for testing and calibration laboratories. The management system requirements contained in ISO/IEC 17025 meet the principles of, and are aligned with, the internationally recognized quality management system standard, ISO 9001:2008.
Download the joint IAF-ILAC-ISO communiqué on quality management in ISO/IEC 17025

Information related to SCC's fees for its accreditation services is available upon request by contacting accreditation@scc.ca.