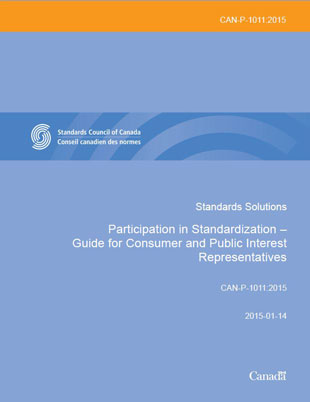 This Canadian Procedural (CAN-P) Document is part of series of publications issued by the Standards Council of Canada (SCC) that define the policy and operational requirements for core programs established in support of its mandate. Requests for clarification, amendments, or additional copies should be addressed to info@scc.ca.
SCC accreditation or recognition is a formal attestation of an organization's competence to manage and perform activities defined by its specific program scope. Accreditation or recognition does not function as a guarantee that the services provided by the accredited or recognized organization will satisfy the demands of its clients. Business transactions between these organizations and their clients remain legal matters between the two parties.
Please be aware of the following directives used within this document: "shall" is used to express a requirement that the user must satisfy in order to be in compliance with the CAN-P; "should" is used to express a recommendation, or that which is advised but not required; and "may" is used to express an optional, permissible, action that the user may undertake within the limits of this CAN-P. Be advised that notes do not contain requirements. The purpose of a note is to simply provide additional information.
A list of all SCC programs and accredited bodies, along with their scopes of accreditation, is publicly available at www.scc.ca.