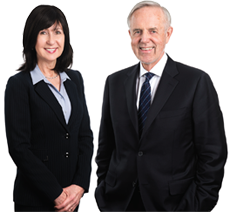 Canada needs standards. We may not always realize it, but standards protect our health and safety, as well as our environment. Many products and services Canadians rely on every day work properly and safely because of standards— from products like hair dryers or microwaves, to the cars we drive or even the sophisticated mobile devices we use. And standards do more than protect us; they fuel our economy. In fact, developing and adopting standards is essential if we want Canada to remain competitive and to prosper in the years to come.
As the leader of Canada's standardization network, the Standards Council of Canada (SCC) has been working to ensure that governments, industry and consumers understand the role that standards play in our lives and our economy. We collaborate with our standardization partners across the country and around the world to deliver value to Canada by developing and implementing innovative standardization solutions that promote trade, drive innovation, support sustainable development and boost our economy. If we want Canada to continue to compete and grow, we need to remain an international standardization leader. Over the past year, we have worked hard to make this happen, doing our part to help protect Canadians and unlock opportunities for growth.
In today's global economy, businesses of all sizes operate in a virtually borderless marketplace. More than ever before, companies need to understand and embrace standardization if they are to succeed. By working with small and medium-sized enterprises, we are building a collaborative, responsive and innovative standardization network that meets industry needs and helps them achieve success.
Driving Innovation Through Standardization
A key to Canada's continued growth will be innovation. But it is not enough to simply come up with innovative ideas and technologies to succeed. Canadian companies need to be able to market them and have them adopted around the world. Standards create the framework to do this and to turn Canada's innovators into global leaders. Essentially, standards drive innovation.
Many nations are already building standardization into their innovation and growth strategies. If Canada is going to keep up with these countries, and continue to grow, we need to remain competitive and achieve greater impact. SCC is laying the foundation for Canadian innovators by influencing and leading the development of international standards.
Supporting National Priorities Through Standardization
Supporting the areas and sectors that matter most to Canada's well-being and economic prosperity is a priority for SCC. We remain focused on eliminating internal barriers to facilitate trade between Canadian provinces and territories. And we continue to work with government departments and agencies to monitor the approximately 1,377 standards referenced in Canadian regulations to ensure that they are up to date and effective.
Making sure our infrastructure can adapt to a changing climate and keeping our communities resilient are also critical to Canada's future. Over the past year, SCC continued to deliver its work in support of the Northern Infrastructure Standardization Initiative to provide tangible and long-term improvements in northern infrastructure design, planning and management. And we supported and promoted the reduction of greenhouse gas (GHG) emissions, as the only Canadian organization offering internationally recognized accreditation for GHG validation and verification bodies.
Broadening Canada's International Influence
SCC has continued to help open the doors to new markets by playing a supporting role in the negotiation of international trade agreements and boosting Canada's international influence and profile. Strengthening partnerships with key national standards bodies around the world continues to be a priority.
Standards development is about international experts collaborating to establish an agreed upon standard that is used around the world. The more stakeholders that participate in Canada's standardization network, the stronger it will be—and the more opportunities it will provide for Canadians in the future. If Canada is to remain a world leader in standardization in areas of strategic importance for our country, we need to ensure we continue to have a strong voice at the table and actively participate in this decision-making process.
SCC coordinates Canadian participation on international standardization committees and in international conformity assessment bodies. We know that if we do not have the right experts sitting on the right international committees, Canada will not be able to capitalize on opportunities for growth. Under our leadership, participation in international standardization committees has increased over the last year. The invaluable contribution of the Canadian experts who volunteer their time and expertise to advance the work of standards development and conformity assessment is critical to securing a competitive advantage for Canada.
Delivering Value to Canada
We are pleased to present this report and to once again demonstrate the significant value that standardization brings to Canada. This could only have been achieved through our shared vision and in cooperation with our stakeholders—governments, industry and consumer organizations. And SCC's significant accomplishments could not have been achieved without the ongoing dedication and commitment of SCC's staff and Council members, in addition to the thousands of volunteer participants. Their professionalism and commitment to excellence are, once again, notable. What a pleasure it has been for us to work with all of you.
Looking to the future, we will develop and use standards to help fuel a more competitive and innovative Canadian economy. We will help businesses thrive and compete. We will work to keep Canadians safe and support clean growth and infrastructure. We are committed to building an even stronger nation in the future—with the help of standards.
Chair,
Kathy Milsom, P.Eng., ICD.D
Chief Executive Officer,
John Walter
Back to Table of Contents