SCC plays a critical role in supporting Canadian businesses as they expand and enter new export markets. By collaborating with national, regional and international standardization bodies from around the world, SCC helps to facilitate the trade of Canadian goods and services with these countries.
Regionally, SCC continues to reinforce its relationships with COPANT and PASC, particularly in helping them implement their strategic plans. We also continue to strengthen our work with counterparts in Canada's key trading nations, including the United States and Mexico. This fiscal year, SCC renewed its Cooperation Agreement with ANSI and signed a new one with Mexico's national standards body, DGN. North America is one of the most dynamic economic regions in the world and the economies of Canada, the United States and Mexico are deeply integrated. Signing Cooperation Agreements with our North American counterparts is an important building block for increased regional standardization that supports the flow of trade and the success of Canada's exporters.
Internationally, SCC has Cooperation Agreements with the Standardization Administration of China, the Mongolian Agency for Standardization and Metrology, and the Korean Agency for Technology and Standards (renewed in 2015).
"Canada is an important export market for European companies. By continuing our successful cooperation with SCC we can make further progress on removing technical barriers to trade, thereby supporting growth and jobs in Europe and Canada."

Elena Santiago Cid, Director General of the European Committee for Standardization and the European Committee for Electrotechnical Standardization (CEN-CENELEC)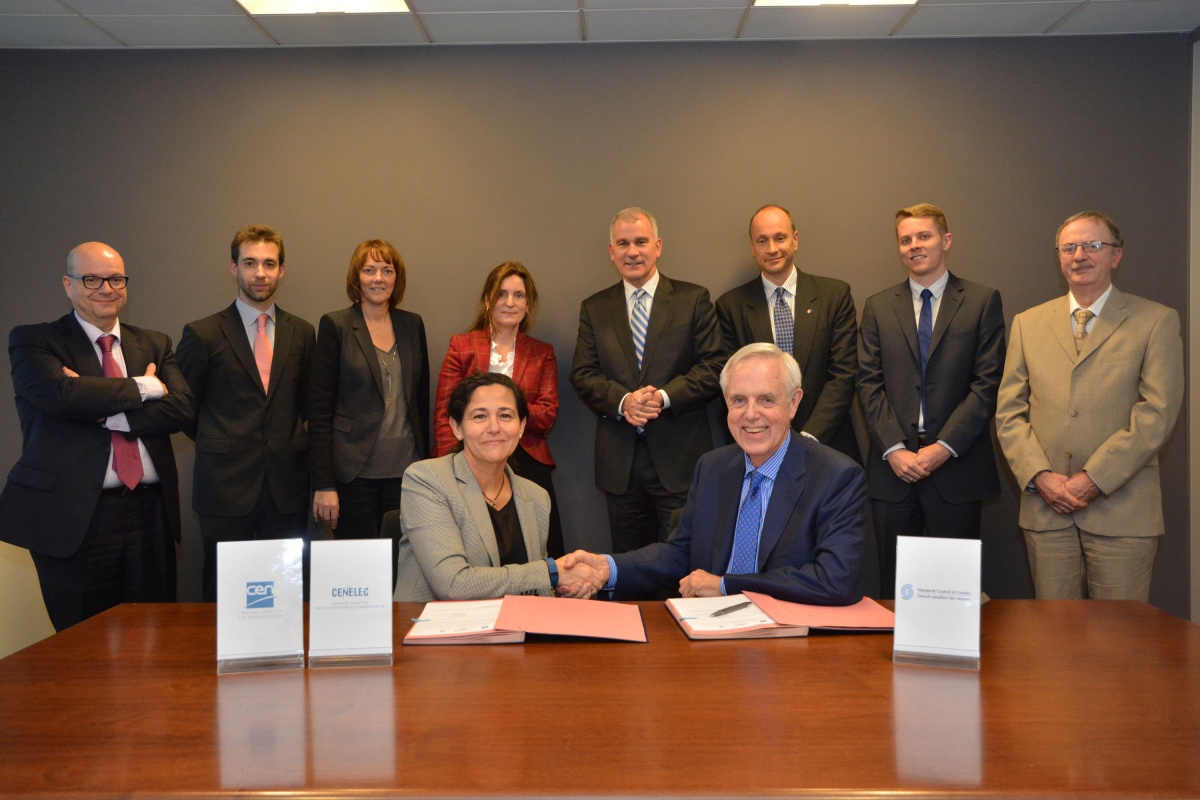 SCC also recently renewed its joint Cooperation Agreement with the European Committee for Standardization and the European Committee for Electrotechnical Standardization (CEN-CENELEC). This agreement supports the ongoing removal of technical barriers to trade and helps facilitate the flow of goods and services between Europe and Canada.
By taking on international leadership positions and being involved in key standardization committees, Canada has considerable input into governance and policy at the international level. This enables Canadian participants to improve Canada's ability to compete globally by influencing and shaping marketplace rules. SCC's CEO John Walter was reappointed as Vice-President (Policy) of the International Organization for Standardization (ISO) until December 2017, allowing him to continue to play a key role in overseeing governance and policy at ISO, as well as providing Canada with a strong voice internationally. He is also a member of COPANT's Board of Directors and PASC's Executive Council.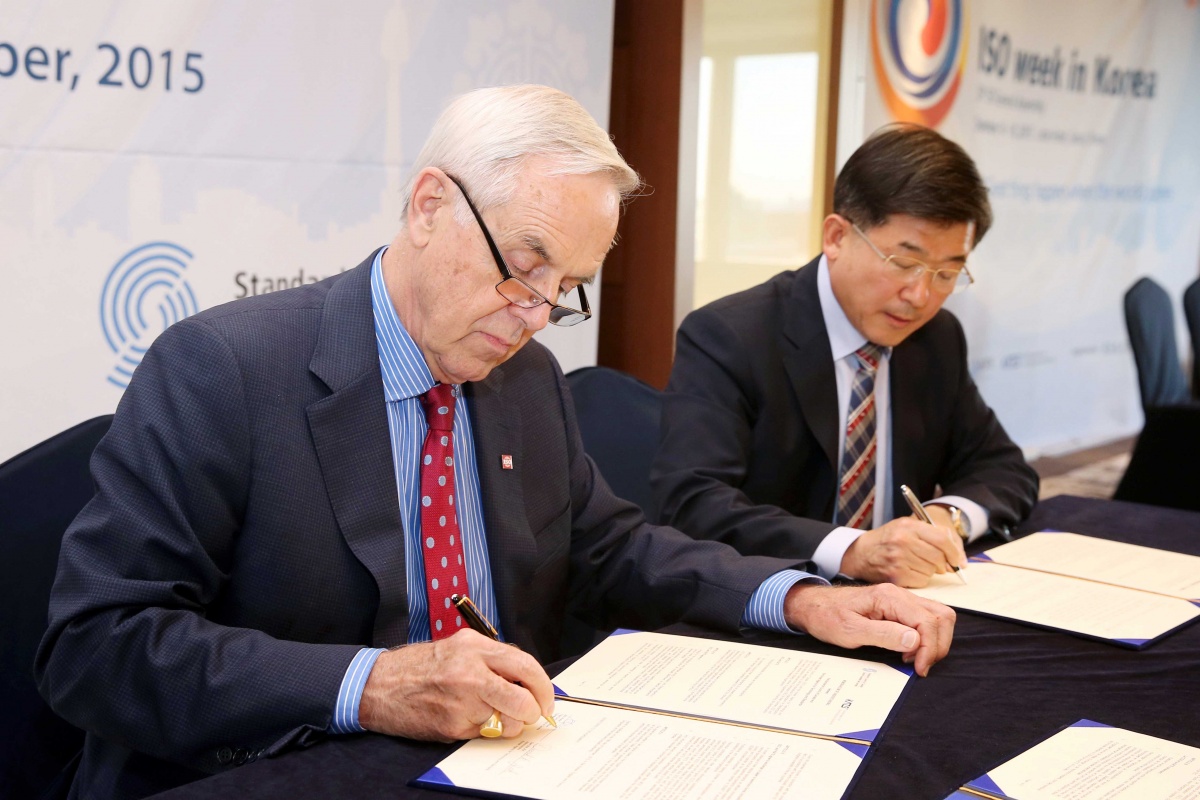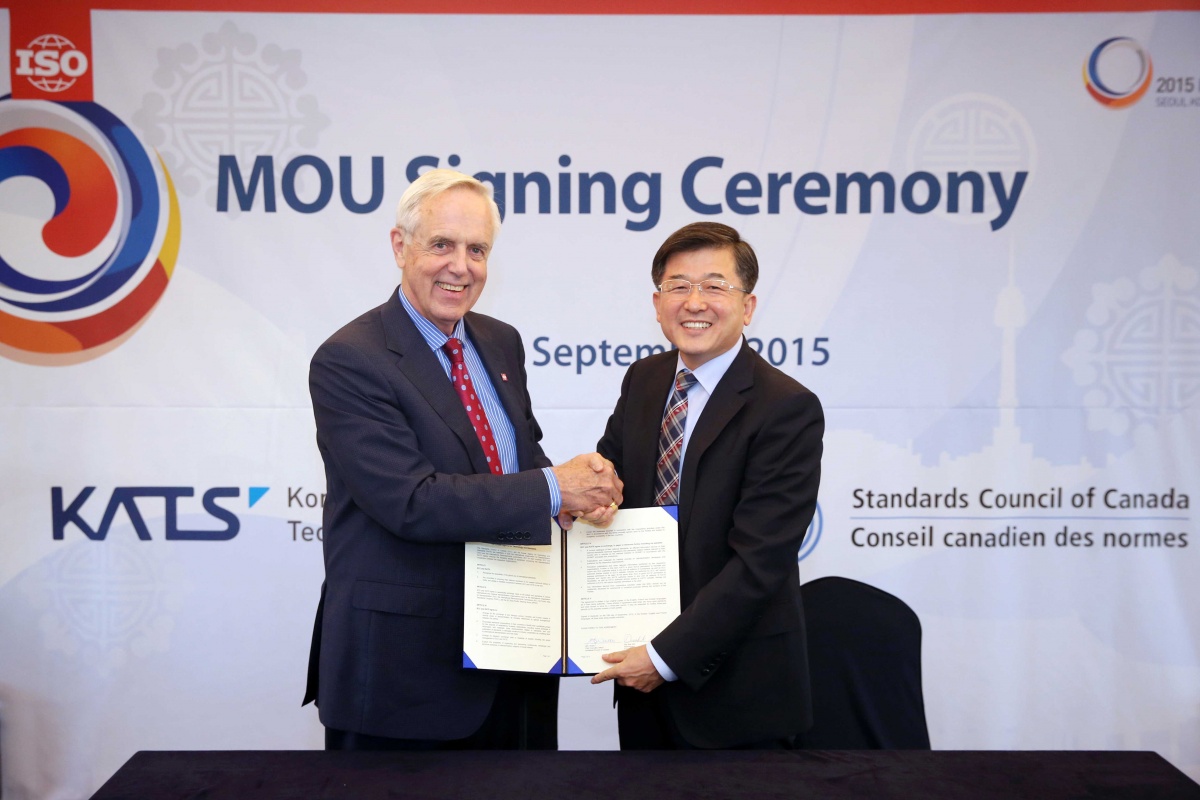 Chantal Guay, SCC's Vice-President, Accreditation Services Branch, also holds a position on the Chairman's Policy and Coordination Group (CPC) of ISO's Committee on Conformity Assessment (CASCO). The CPC coordinates the technical work of CASCO and assists the CASCO Chair in identifying strategic conformity assessment issues. As a recognized and active member of the International Accreditation Forum, the International Laboratory Accreditation Cooperation, the Inter-American Accreditation Cooperation and the Asia Pacific Laboratory Accreditation Cooperation, SCC is also strategically positioned to influence and reinforce the value of accreditation both regionally and on the international stage.
As governments around the world look to standards and accreditation as a way to improve their competitiveness, SCC's international activities will remain critical to ensuring that standardization continues to help fuel Canada's economy. SCC's input at the international table helps to ensure that the needs, requirements and product attributes of Canadian manufacturers, as well as the needs of Canadian consumers, will be considered when international standards are being developed.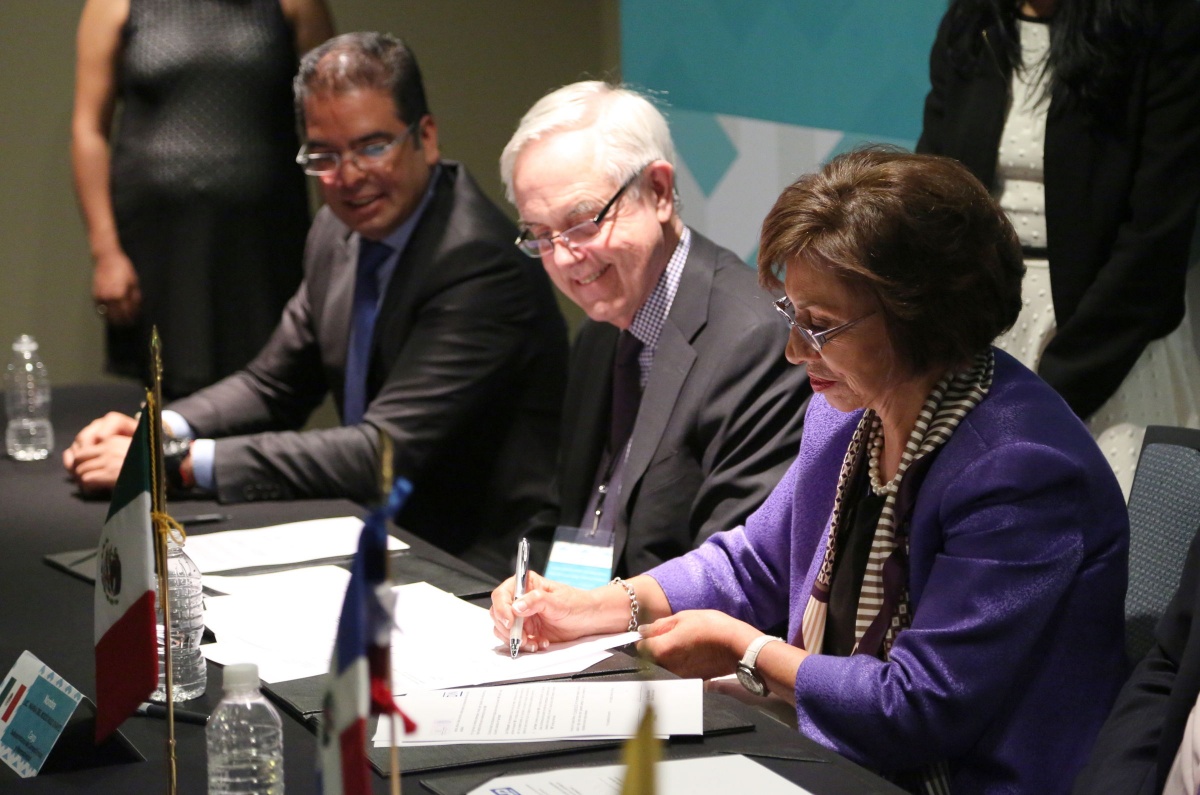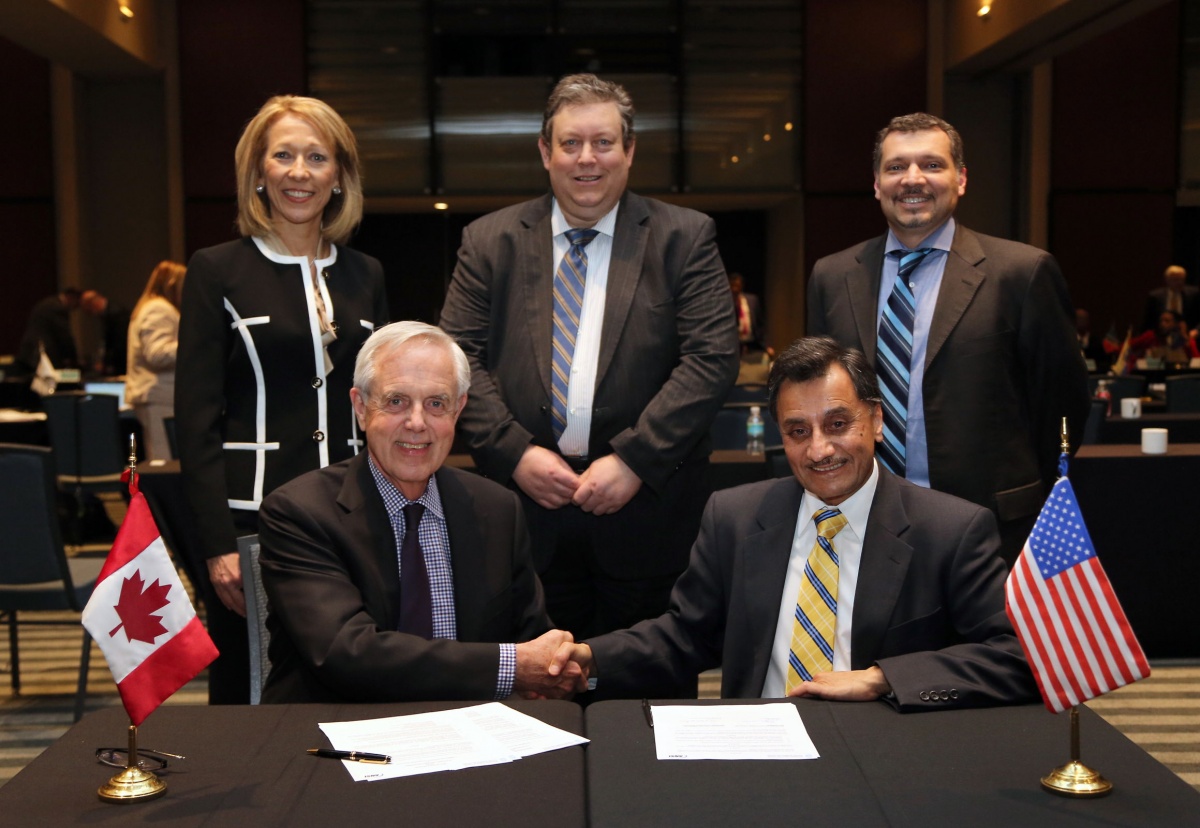 Canada's International and Regional Standardization Networks
Download the map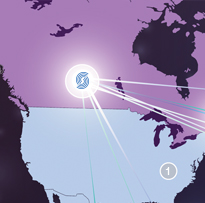 Back to top
Back to Table of Contents