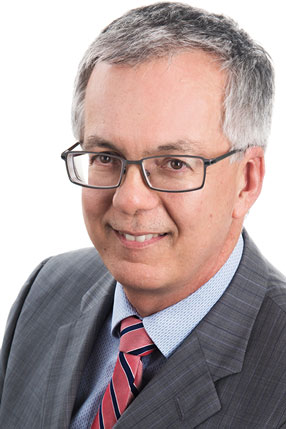 Vice-President, Strategy and Stakeholder Engagement Branch
Role
As Vice-President of SCC's Strategy and Stakeholder Engagement Branch, Mr. Girard oversees SCC's strategic initiatives, analysis of standardization issues and development of key policies.
More information on SCC's Strategy and Stakeholder Engagement Branch
Professional Background
Mr. Girard has a wealth of experience in standardization and environmental management. He was Director of Climate Change Services at the Canadian Standards Association (CSA) where he managed CSA's Ottawa office and played a leading role in developing CSA's climate change policy. Prior to joining CSA, Mr. Girard was Director of International Affairs, Climate Change Bureau at Environment Canada, where he helped negotiate the rules governing the Kyoto Protocol. Mr. Girard has also held the positions of Corporate Secretary and Chief of Federal-Provincial Strategies for Agriculture and Agri-Food Canada. Additionally, he has held policy research and advice positions at the Canadian Environmental Assessment Agency and at Canada Post Corporation.
Education
Mr. Girard holds a Ph.D. in History from the University of Ottawa.
Contact details
+1 613 238 3222, ext. 499