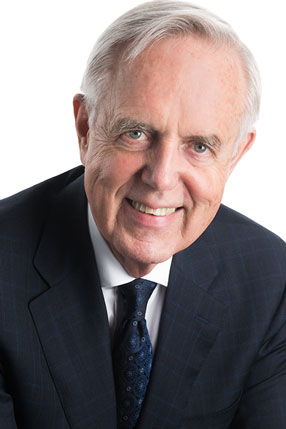 Chief Executive Officer
Roles
Standards Council of Canada
John Walter is the Chief Executive Officer (CEO) of the Standards Council of Canada (SCC), a role to which he was appointed by Canada's Minister of Industry, effective September 21, 2009. In this capacity, he oversees Canada's standardization system and promotes the effective and efficient use of standardization in Canada, with the ultimate goal of enhancing Canada's economic competitiveness and social well-being.
His role is supported by a staff of approximately 94 and includes the implementation of strategies and policies established by SCC's governing Council. During Mr. Walter's term, he has successfully established standardization as a top strategic priority for the Government of Canada.
International Organization for Standardization (ISO)
Mr. Walter has also served as the Vice-President (Policy) of the International Organization for Standardization (ISO) since January 1, 2014. His duties include leadership of ISO's Strategy and Policy Committee, supporting achievements of the ISO Strategic Plan, and ensuring effective communication on strategic issues within ISO and with its stakeholders. Mr. Walter was recently reappointed as Vice-President (Policy) at the ISO General Assembly for another two-year term, effective January 1, 2016.
Professional Background
Prior to his appointment at SCC, Mr. Walter gained experience as both a user and a developer of standards. He was directly involved in the development of standards as Vice-President, Standards Development, for the Canadian Standards Association (CSA Group), Canada's largest standards development organization.
Previously, Mr. Walter worked with standards from a business/industry perspective as the President and CEO of the Technical Standards and Safety Authority (TSSA), a non-governmental organization mandated to deliver public safety services in Ontario.
From 1991 to 1996, Mr. Walter gained experience using standards as a regulator, serving as the Assistant Deputy Minister in the Technical Standards Division of the Ministry of Consumer and Commercial Relations in Canada's largest province, Ontario.
Mr. Walter is familiar with the technical aspects of international standards development in his role as SCC's representative to the ISO Technical Management Board (TMB). He also actively participates in SCC's international activities, including SCC's standardization-related capacity-building work with the national standards bodies of developing countries.
Prior to his career in the field of standardization, Mr. Walter held positions of increasing responsibility over 18 years with the Ontario Ministry of Community Safety and Correctional Services.
Education
Mr. Walter received a Bachelor of Arts degree from the University of Guelph in 1973.
Contact details
+1 613 238 3222, ext. 400