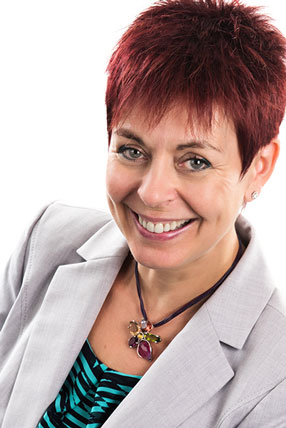 Vice-President, Standards & International Relations
Role
As Vice-President of Standards & International Relations at the Standards Council of Canada (SCC), Chantal Guay is responsible for the management of two very important programs supporting the Canadian Standardization Network. Firstly, Ms. Guay oversees the Canadian Standards Development Program that encompasses the coordination, facilitation and promotion of standards development at a national level. This includes defining, maintaining and applying the rules for Canada's standards development system and oversight of the system.
Secondly, Ms. Guay is responsible for the International Standards Development Program that ensures the voice of Canadian stakeholders is heard in the technical committees of the International Organization of Standardization (ISO), the International Electrotechnical Commission (IEC) and JTC1, as well as within the regional organizations supporting ISO and IEC. It is also her responsibility to ensure that Canada is well positioned within the governance structures of these organizations so it can influence their strategic directions in support of the Canadian agenda.
Ms. Guay is also the Canadian member representative to the ISO Committee on Conformity Assessment (CASCO) Chairman's Policy and Coordination Group (CASCO CPC). In this role, Ms. Guay is responsible for the study of conformity assessment issues, creates policy recommendations, plans and provides advice on CASCO priorities, and provides oversight to CASCO working groups. She is also the Convenor of the Strategic Alliance and Regulatory Group (STAR) which advises CASCO CPC.
More information on SCC's Standards & International Relations Branch
Professional Background
Previously, Ms. Guay held the position of Vice President, Accreditation Services at SCC. Under her leadership, Accreditation Services completely revamped its business model, processes and quality management system with a focus on customers and conformance to international standards and obligations. The changes have led to increased customer satisfaction and a rise in the number of customers. Ms. Guay also oversaw the operation and development of various accreditation and recognition programs.
Prior to joining SCC, Ms. Guay was Chief Executive Officer of Engineers Canada. Engineers Canada is the national organization of the 12 provincial and territorial associations that regulate the practice of engineering in Canada, and that licenses the country's more than 290,000 professional engineers.
Education
Ms. Guay earned her Bachelor of Applied Science in Geological Engineering from Université Laval in 1987, and her Master's in Environmental Management from the Faculty of Applied Sciences, Université de Sherbrooke, in 1999. She also earned an Advanced Executive Certificate in General Management from Queen's School of Business in 2012.
Contact details
+1 613 238 3222, ext. 432